Prague Mud Wrestling
EXCLUSIVE UNBEATABLE DEAL!!!


BOOK TILL the 10th of JUNE 2023 AND GET 10-15% OFF!
Mud Wrestling is our original fun activity which is a must for every stag group that has a sense of humour!
The stag will receive a great spa treatment in healthy mud by two gorgeous Bohemian Czech hotties who will make sure he will be fully recovered for the perfect night out. To spice it all up even more we have a lovely XXL stripper/wrestler who will be the final top moment of the whole show!
AVAILABILITY 3-8 PM – it's a private event and you must pre-book in advance and time is advised accordingly to availability!
In case we are fully booked out – we will be able to book for you JELLY WRESTLING with our partnered company!
TIP:
Check out our main STAG PARTY WEBSITE: PRAGUE STAG FUN for more ideas on activities and packages!
Prague Mud Wrestling Reservation
Right after your arrival, you will be served a welcome round of draught beers and two very hot Bohemian beauties will pay special attention to stag. To get him ready he will have a shot of burning Absinthe or local liquor Slivovitz and then the show begins. Two strippers will first perform a lesbian show for the whole group and then get the stag to the pool and treat him like he deserves.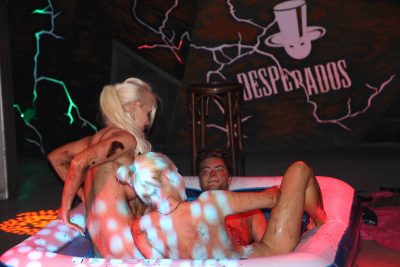 Mud Wrestling
Mud Wrestling
Mud Wrestling
XXL Mud Wrestling
The whole show lasts 20 minutes. Both venues have a shower and we provide the towels, flip-flops and shower gel for the stag to clean up after the show and to be ready for the night out!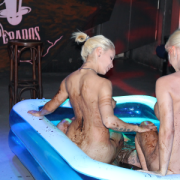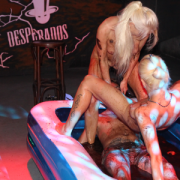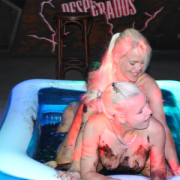 PRANK THE BACHELOR!!!


Get the XXL encore!
Add one of our crazy XXL strippers. She will perform an encore show after the stag gets blindfolded by two of our hot strippers and then gets the best show and wrestling in the pool!!!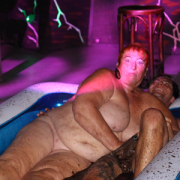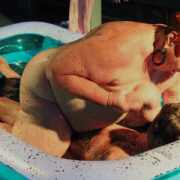 Meeting Point
Prague Mud Wrestling takes place in a local club in the Old Town called ONYX.
It will be rented exclusively by your group.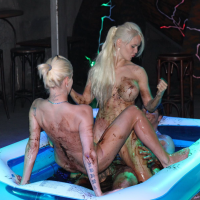 ONYX CLUB
AVAILABILITY
3-9 pm
Rybná 16
Old Town