Prague Mud Wrestling
10% COVID DISCOUNT FROM THE WEBSITE PRICES!
Mud Wrestling is our original fun activity which is a must for every stag group who has a sense of humour!
The stag will receive a great spa treatment in a healthy mud by two gorgeous Bohemian Czech hotties who will make sure he will be fully recovered for the perfect night out.
AVAILABILITY 5:30 PM, 6:00 PM, 6:30 PM, 7:00 PM – it's a private event and you must pre-book in advance!
If we are fully booked out or you want a later/earlier time we will book for you JELLY WRESTLING at our partnered strip club GOLDFINGERS for the same price, of course!
Prague Mud Wrestling Reservation
Right after your arrival, you will be served a welcome round of beers and two very hot Bohemian beauties will pay special attention to the group stag. To get him ready he will have a shot of burning Absinthe and then the show begins. Two strippers will first perform a lesbian show for the whole group and then get the stag to the pool and treat him like he deserves.
Mud Wrestling
XXL Mud Wrestling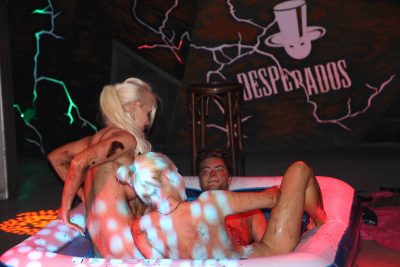 Mud Wrestling
Mud Wrestling
The whole show lasts 20 minutes. Both venues have a shower and we provide the towels, flip-flops and shower gel for the stag to clean up after the show and to be ready for the night out!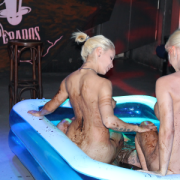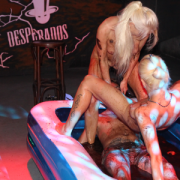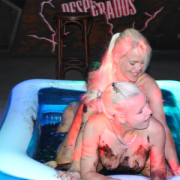 Do you want to spice up your stag party even more?


Get the XXL encore!
Add our crazy and one of her kind Madame Sugar who will perform an encore show after the stag gets blindfolded by two of our hot strippers and then gets the best show and wrestling in the pool with 135 kilos and 65 years old unforgettable stripper!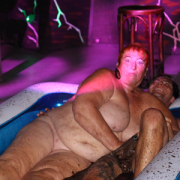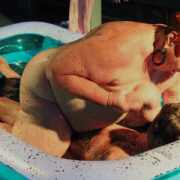 Meeting Point
Prague Mud Wrestling takes place in a local club in the Old Town called CHAPEAU ROUGE.
It will be rented exclusively by your group.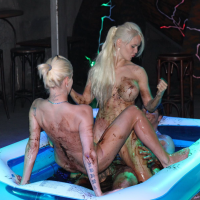 Chapeau Rouge
AVAILABILITY
4:30-7:30pm
Jakubská 2
Old Town